Hey guys,
It was announced just some month ago and people always thought it will come with APEX but new we have it: The big
Visual Update
.
I'm again taking the duty to scan through the changelog on show you the most prominent things in the recent ArmA 3 Update 1.60!
Limping
Lets face it, its a new Animation cycle. Not less, not more. But hell is it cool.
Its just gives you the little bit of immersion the game needs.
New Respawn System
Maybe not so much important for realism units but definitely as step further in making Arma just a little bit better.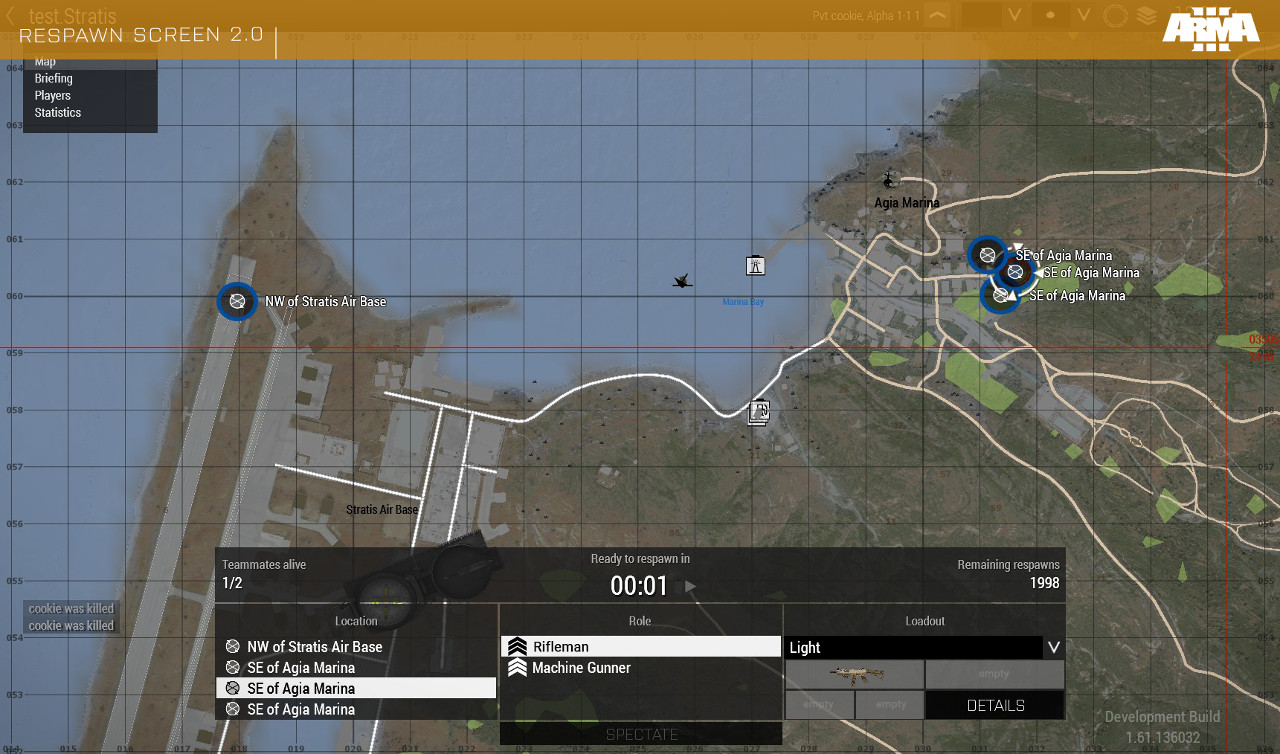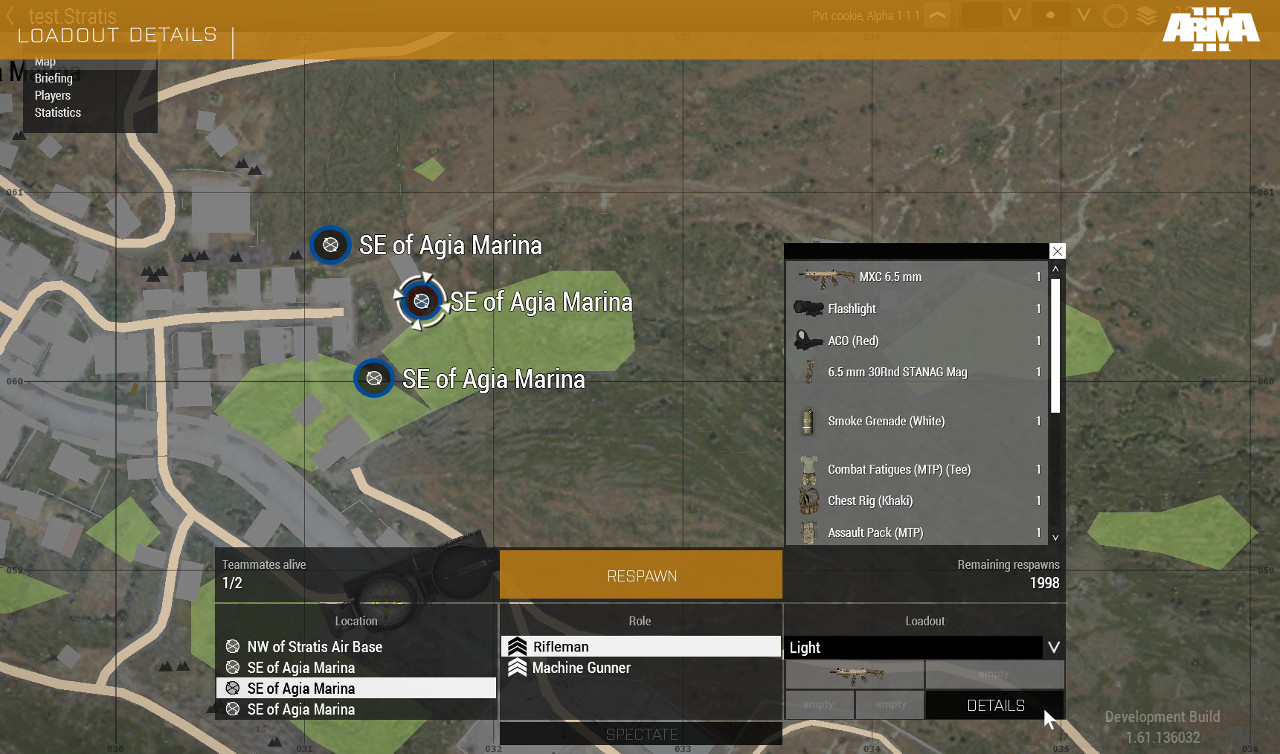 Its again a purely visual change but in this case the appeal actually with the usage. It gets rid of the clunky Arma 3 Alpha style of UI and catapults it directly into 2016.
(Guys its REALLY hard to write something about a new Respanw UI @.@)
Here you can see the old Respawn UI with some remarks of the developers!

Maybe it can be used for respawning on an MHQ instead of the FOB...the future will tell!
Line Drawing

or how to have the most penises on a map
Brace yourself, the very adult drawings are coming.
You use the Map Drawing by hold CTRL and the Left Mouse Button while dragging the mouse!
Visual Upgrade
This is it. That is what the world has been waiting for, the
Visual Upgrade!
and it is really beautiful. It lets Arma 3 look like a completely new game. Most notable are the changes on the water. No longer does it look like some blue substance somewhere on the map but it looks like actual floating water. Together with the reflection feature it will melt so many GPUs this summer. @.@

More Images
But Water and lighting are not the only changes in this "Visual Upgrade".
Clouds will now be affected by the lighting as well which gives you the opportunity to experience a , quote, "romantic sunrise" in Arma 3!
There is a lot new with the visual upgrade. Some new settings to discover (and tweak).
Hope right into the game and have a blast with the new look of the update.
From what I discovered so far, I don't feel any bigger performance impact even on my useless machine...so thats something.
Other Changes and Fixes
Campaign unification (the three campaign episodes are now combined into one big Campaign. Saves are NOT compatible)

Virtual Targeting Pods for airplanes

New sounds for grenade throwing and weapon switching

Preview images of units in Eden

Rocks are now available in Eden (woho @.@)

Moving time or weather sliders in the Intel window now offers an immediate preview of the scene

The Eden Editor's GUI scale now respects the Interface Size settings in the video options

A Quick Play feature (as if that was needed...lets go more towards COD)

Triggers with height and bottom limitations are now supported

Server Only Checkbox on Trigger

Fixed: The Voice-Over-Net technology was stuttering on the Global and Side channels (wow, since day one -,-)

A new "Comment" entity type in Eden

Foliage toggle in Eden

Support for 'Create & Scale' for triggers and area markers (it is possible to click and drag to create an area with exactly sized dimensions)

............................

There are obviously a lot more changes and fixes and if you feel like it go an have a
look
!
I just wanted to show you the more interesting Changes in this splendid update. Now we are on the final strip of the
#RoadtoApex
with the new Expansion being the next major update.
I'm looking forward to it.
Many Greetings
Moony