Intended Start Date : TO BE DECIDED
Intended Start Time : 20:00 CEST +/- 15 minutes
Minimum Required Player Count : 5 + x2 Zeus (If we end up with like 10 people again, we may ask for some actors)
Type : Horror/Survival
**Needless to say, you might want to consider downloading the WW2 repo if you haven't**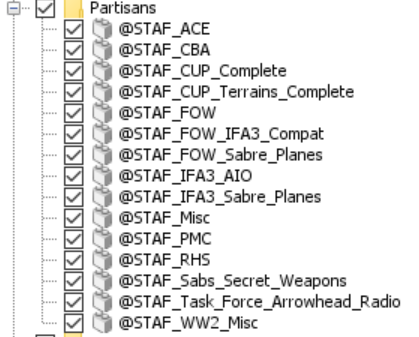 Location : Ukraine
Environment : Behind enemy lines, Hostile
Date : August 1941
You are a family of Ukrainian farmers. Life behind the German frontlines is difficult, Hitler's racial crusade in the East has left many of your friends & family dead. Its about time you took the fight to the Nazi regime by joining the Partisan movement.
‣ Limited life pool: You have 3 respawns between you.
‣ Equipment: There is no arsenal or roles (except medic) so you will be reliant on whatever you spawn with
Note* It is recommended you select the roles from top to bottom to ensure all the best equipment is selected
‣ No objective markers/leaders: You are entirely dependant in your decision making in this mission. Its up to you to designate navigators, leaders etc if you so wish
‣ Your actions will have consequences further down the line, so be considerate of risk vs reward.